Ten years since Olympic glory, Ten years of professional gloriousness!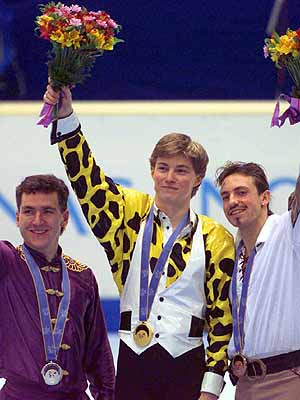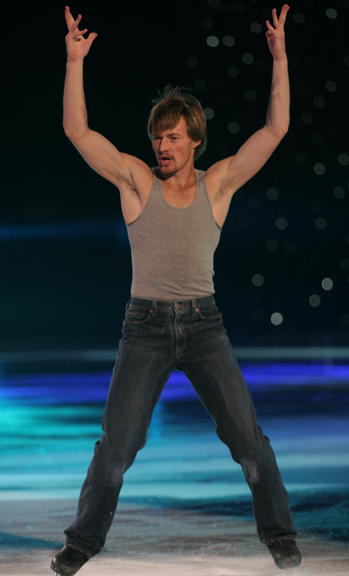 and time to tell Our Iliushka exactly how we feel about him and his skating.
Krew members contributed words, ideas, feelings and all together we created

A Proclamation for Ilia
which reads

February 14, 2008

Congratulations on the 10 th Anniversary of your Olympic Gold Medal. All of us
in Kulikís Krew, past and present, want to proclaim on this special day how much
we appreciate the opportunity to be your fans. We are amazed by your grace,
feather-light jumps, footwork and immense creativity. Your skating is beautiful, smart
and powerful. You make us laugh and cry - sometimes in the same program.

We are proud of your grace and dignity on and off the ice, and we feel privileged to
hear your thoughts about skating and |your career. Youíve given us a tremendous education,
as well as the inspiration and courage to try new challenges ourselves. Because of you,
we have made scores of close friends around the world and visited places we otherwise
would never see, including Tokyo, Davos, Antwerp and wonderful Findlay, Ohio.
We will have these friends and these memories all our lives because we are your fans.




But it always comes back to the skating. Each of us has a picture in our mind of some
special moment when you did something on ice we didnít think possible. Ten years after
Nagano you still define the title "Olympic Champion", and in our eyes you always will.


With love from the members of

Kulikís Krew, 1998-2008


We designed, printed, hand painted, picked out framing (that's a dark green silk matte that's
hard to capture in a photo and a gold fillit between the matte and the parchment.

and finally,
in Denver on February 13, 2008 (the day before the actual 10th anniversary) Nancy and Laurie

presented this special proclamation to Ilia on behalf of all the Krew members who have supported

him throughout the ten exciting, surprise-filled years since that triumphant day in Nagano.
First we read it together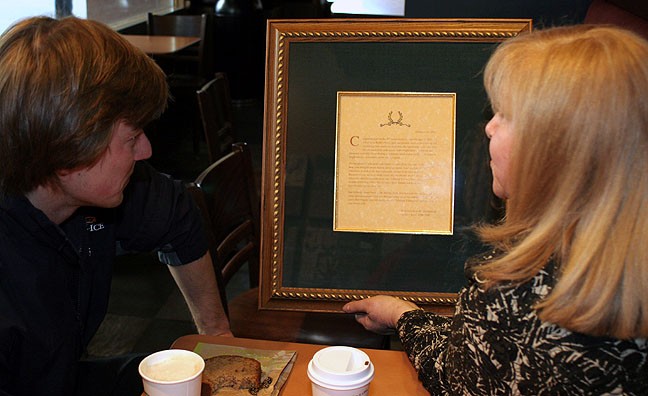 Then Ilia posed for a photo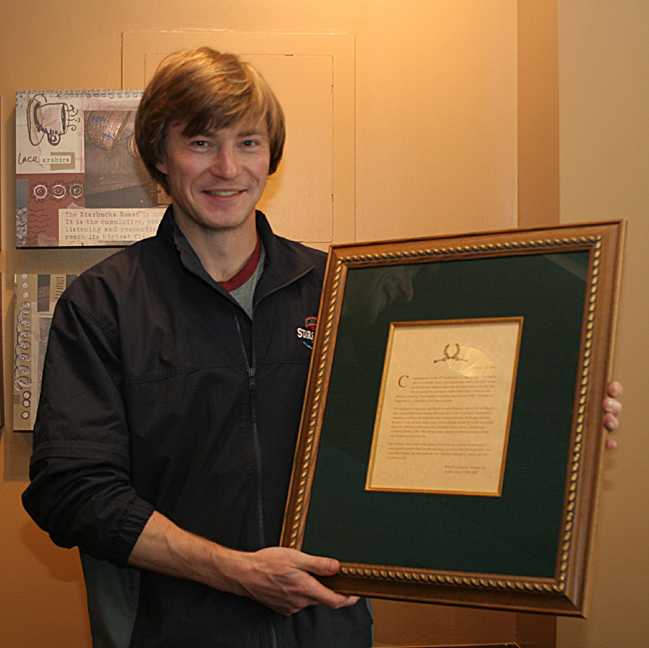 And throughout it all, we talked so that Ilia could share his thoughts with his whole Krew:
Audio Part 1 (mp3 & wma formats): Audio Part 2 (mp3 & wma formats):
..\10th anniversary\2008_denver_pt1.mp3 ..\10th anniversary\2008_denver_pt2.mp3
..\10th anniversary\2008_denver_pt1.wma ..\10th anniversary\2008_denver_pt2.wma
Audio Part 3 (mp3 & wma formats):
Ilia on the subject of Kulik's Krew
2008_denver_pt3.mp3

2008_denver_pt3.wma